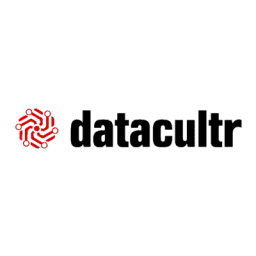 Datacultr, one of India's fastest-growing startups that provides a one-of-its-kind risk management & debt collections platform to financial institutions has helped NBFCs and Telecom operators secure loans worth INR 500 Cr since Apr 2019. The major chunk of this loan amount has been disbursed to 'New-to-credit' and HIgh-Risk customers.
"The new-to-credit customer group has been ignored for a long time because of the high-risk profile of these borrowers. With our ML algorithms, we have been able to equip lending companies Banks,  NBFCs, Telecom Operators, and MFIs to securely lend to this underserved segment. Backed by our technology, these institutions are better positioned to lend to different segments whether it's tier 1, 2 or tier 3, 4. Without any hesitation, they can expand the horizon of their financial services to every nook and corner of the country. This further enables them to bring financial inclusion in the economy" says Neel Juriasingani, CEO and Co-founder, Datacultr.
In order to expand the horizon of financial inclusion, Datacultr has enabled financial service providers to recognize new business opportunities and work out coherent strategies. Its Machine learning algorithms are built to cater to the specific needs of the lender. These models help the lender to gauge a customer's propensity to pay and build strategies to achieve specific objectives- delinquency prevention, default prevention or to improve agent productivity.
Today Datacultr works with some of India's largest NBFCs and global telecom operators. It very well understands the pain points of the lender and is dedicated to predominantly addressing the same since 2019. The company is focused on filling the credit gaps in the ecosystem. Earlier, financial institutions were lending in a limited market owing to the chances of increasing NPAs. However, in a major milestone, Datacultr has helped reduce the NPAs for financial institutions significantly.
By turning the borrower's smartphone into virtual collateral for lending companies, Datacultr's proprietary product provides the lender seamless access to the borrower throughout the tenure of the loan. The platform allows the lender to segment the customers based on their risk profile, financial understanding, and literacy levels, helping them build empathetic communication plans that result in lower default rates and NPAs. The platform also makes borrowers aware that timely repayment helps in building their credit score which in turn can get them access to a bigger loan in the future.