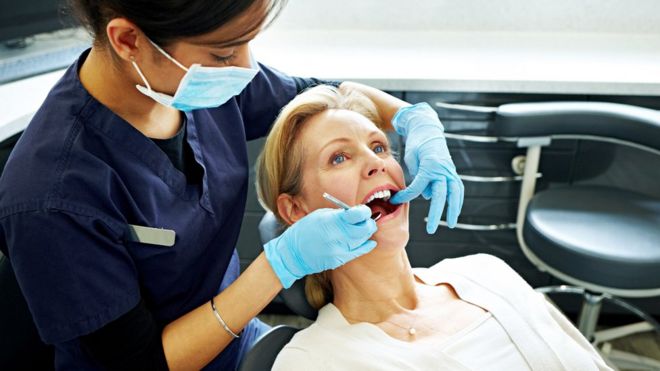 'We live in unprecedented times.' This statement cannot be truer than what it is off lately. Be it dental healthcare or any other industry, the COVID-19 pandemic has spread with an accelerated rate affecting millions worldwide. As countries had been imposing stringent restrictions on movement to curb the spread of the infection, the economic activity had come to a standstill.
Most countries have plunged into recession with finance, entertainment, retail, and travel and hospitality industry being among the most affected by this, fearing that this crisis will inflict a lasting damage on them. In the fourth quarter of the 2020 fiscal year, India's growth went down by 3.1%, according to the Ministry of Statistics. The already weighed down Indian healthcare industry also wasn't spared by the COVID-19 crisis which exposed the underfunded healthcare system in our country. In spite of the Central Government sanctioning 15.000 crore to fight this pandemic, the healthcare infrastructure could hardly take the burden and collapsed.
Read More: Dish TV Users Can Access To MX Player Content For Free
Dental Healthcare – Perpetually neglected, the less explored path
Among the health sector, dental healthcare is no one's baby. Even though Occupational Safety and Health Administration (OSHA) has placed dental health care personnel (DHCP) in very high exposure risk category as dentists work in close proximity to the patient's oral cavityit is still considered as the poor step child of the medical fraternity. The dental industry in India was estimated around USD 2 billion as per a 2019 analysis. Dental health sector had been an attractive avenue for investors and the industry had seen a tremendous financial influx into dental care chains. 1 in every 10 medical tourists was visiting India for dental treatment and the dental tourism itself is projected to grow at a rate of 30 % PA. The overall dental health care industry will be growing at a CAGR of 7.34 % till 2025. However, things went down the hill with this pandemic.
Nearly all dental clinics were shut for a period of 2 months in the lockdown period, owing to the gravity of the situation, few clinics stalled reopening to the end of the year. The financial loss meant dark days ahead staring at a bleak future. If the coronavirus lingers on for some more time, dentists run the risk of being hit to the brink.
Dental Healthcare- Business (NOT) as Usual Post COVID
Majority of the dentists are into private practice, three- fourths of them practicing in urban areas. Only 2.7 % of the total 2.7 lakh dentists registered with the dental council of India are government employedaccording to the National Health Profile (NHP).
With emphasis focussed on sanitisation and disinfection after every patient, maintaining distant appointments and 1 patient at a time policy, dentists are able to manage only a handful of patients per day. Quaternary ammonium compounds, surgical spirit and other disinfectants for sanitisation; fogging machines, UV light machines for disinfection has to be used on a day to day basis. Dentists and dental assistants have to mandatorily use PPEs, face shield, goggles, N95masks, surgical gloves, shoe covers; disposable chair covers which has added to the expenditure. The increased demand for this protective wear sent the costs skyrocketing to five times the Pre-COVID era. Contactless sanitizer dispensing machine, screening of patients with pulse oximeter and infrared thermometer is being done in clinics.As the coronavirus spreads, with no regulation of the prices of these equipment and panic buying among buyers has further escalated the costs. With masks being ubiquitous, dealers supplying them have been on a money-making spree. Due to increased demand there have been several counterfeit products which have flourished the markets and the government and the retailers have been silent spectators.Since aerosols produced by most dental treatments lead to cross infection, dentists had to invest expensive equipment such as Rubber dam, high volume saliva ejector and HEPA filters for the safety of their staff and patients.
Read More: Nivea Partners With Zomato & Swiggy For Delivery Of Hygiene Essentials
Since the Dental Council of India has recommended only emergency dental services in the near future, this has been a financial predicament for dentists. The lockdown restrictions have eased, but patients are still skeptical to visit a dental clinic due to the fear of infection, some have been postponing non-emergency treatment due to loss of jobs, salary cuts and uncertainty in the employment. Assistant dental surgeons who practice in privately owned dental clinics on a salary or a commission basis suffered job losses or salary cuts. While the treatment costs are bloating up, there is no hope that footfalls in the clinic will increase anytime soon.Most health insurance schemes don't cover dental treatments, which serves as a deterrent for patients getting their teeth fixed.With no respite in rent, EMIs and staff salaries throughout the lockdown period and thereafter, if the current situation persists,few dental clinics may have to be shuttered. Dental treatment is certainly going to be expensive, but we cannot hike the charges unreasonably as people are already suffering from economic hardship.With added investments in equipment and protective gears, the overall monthly expenses have shot up by 50 %, the effect of which has trickled down to patients with 30 -40 % hike in treatment charges.
What the future beholds- the Silver lining
There is an urgent need to cushion the economic consequences of this pandemic in the dental health care. The convalescent period will be long and burning, but we need to set the stage for a lasting recovery. We need to anticipate the hurdles and be better prepared to handle such scenarios in the coming decade. This will not only help the dental fraternity but also generate employment in allied fields like dental technicians and dental assistants by bringing in investments into this industry. With increased cognisance and awareness regarding self-hygiene and disinfection, and reverence for doctors since they have been going beyond the call of duty in this health crisis, patients have accepted the new normal. The silver lining being, they are gradually being receptive to the increased cost of treatment. Many things changed with this pandemic, the way we live, work and learn, hence we need to devise strategic plan to adapt to the future and plan for business continuity.